Shopping Cart
Your Cart is Empty
There was an error with PayPal
Click here to try again
Thank you for your business!
You should be receiving an order confirmation from Paypal shortly.
Exit Shopping Cart
| | |
| --- | --- |
| Posted on May 11, 2020 at 5:00 PM | |
 From an earlier post from the Arnion Ministries Insights blog.
Square Peg in a Round Hole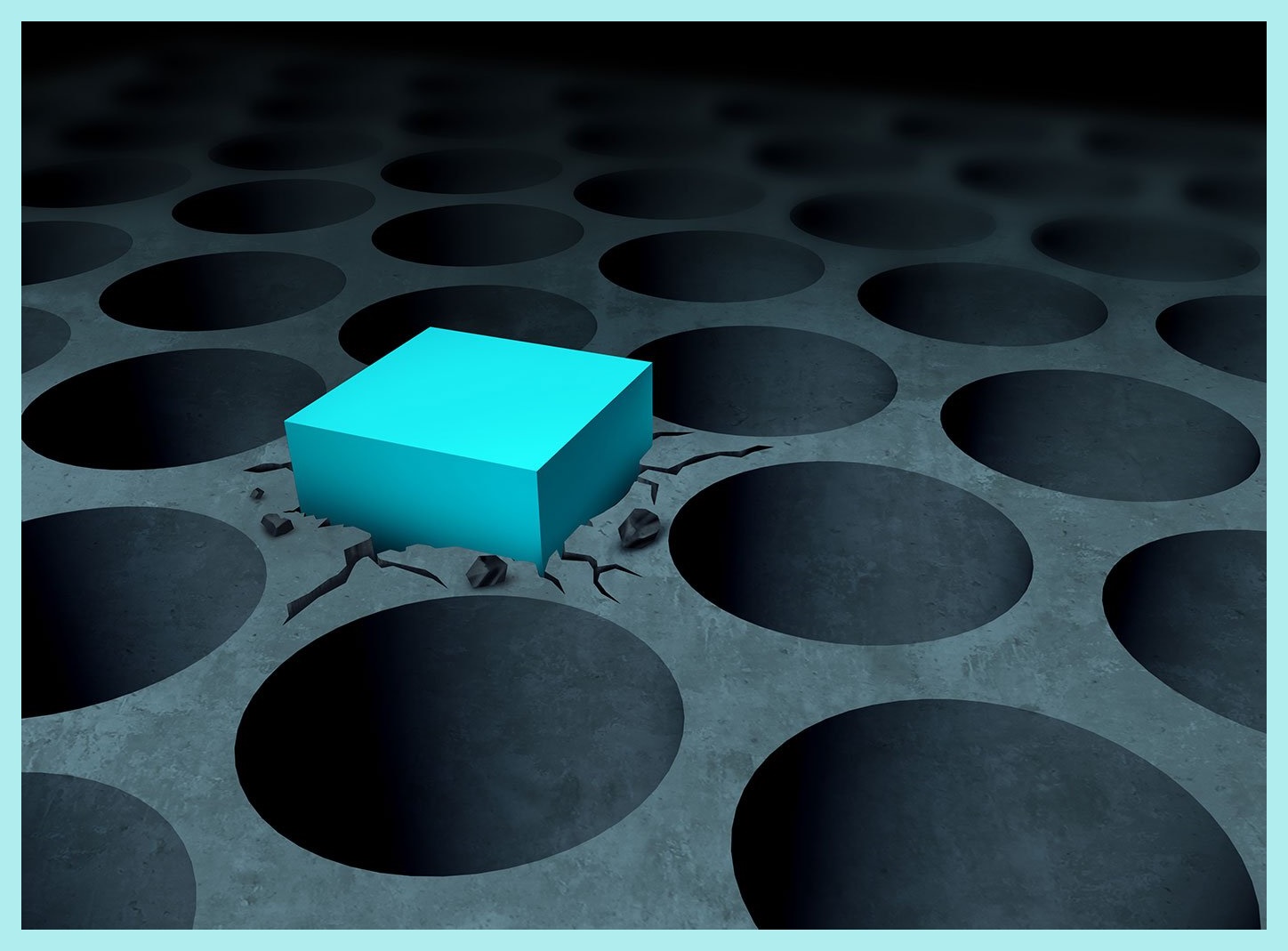 How many of us know, understand, and walk out our lives with a clear and submitted realization that God alone know what is best for us? In Psalm 103:14 David wrote, God "knows our frame", He knows how we are formed. God knows every minute, detailed thing about us! As I pondered that fact this morning, I saw the futility of our trying to do things our OWN way. We have been formed with a particular plan and purpose in mind and the forming is God's. "Really", I thought," how dare we think we can do anything, accomplish anything without the very one who created us?" Only He knows the"who?, when?, what?, where? why?, and HOW?" of it all. I prayed with a dear friend and sister in the Lord just yesterday, " I don't know what to DO!" she said concerning her situation. Yes, but God does! And by His Spirit, the Spirit of Truth He will tell her and us "what to do". To be at the end of ourselves, understanding we don't have the answers, only Abba Father does, is exactly where He wants us! That revelation is one that leads to the leaning on, relying on, and having faith IN God, the One who knows what is best for us. He has been waiting for us to see that truth, and in fact He uses life's challenges to help us "see", all things eventually working for our good. They really do!
To try to have our own agenda and plans, to just try to make it fit and work as an act of human will is just stubbornness and sometimes rebellion. It will not pan out in the long run. If it is not God's will for one's life, that one is like "a square peg in a round hole". It is not a good "fit", uncomfortable, awkward, and out of place and God's position for his or her life. Is Abba Father in the details to that degree? He surely is and I, for one, am glad about it!
Psalm 139: 13-16  ( Msg )
13-16 Oh yes, you shaped me first inside, then out;
you formed me in my mother's womb.
I thank you, High God—you're breathtaking!
Body and soul, I am marvelously made!
I worship in adoration—what a creation!
You know me inside and out,
you know every bone in my body;
You know exactly how I was made, bit by bit,
how I was sculpted from nothing into something.
Like an open book, you watched me grow from conception to birth;
all the stages of my life were spread out before you,
The days of my life all prepared
before I'd even lived one day.
Our lives are an open book before God. We have to be sure we are on the same page as God! Not a step apart from God if we are to lead a meaningful life. Do you know there is a peace and rest in that? The days and stages of my life are "prepared". Thank God! And I will tell you why:
Jeremiah 29:11-12 (Amp)
11For I know the thoughts and plans that I have for you, says the Lord, thoughts and plans for welfare and peace and not for evil, to give you hope in your final outcome.
12Then you will call upon Me, and you will come and pray to Me, and I will hear and heed you.
We may not know everything that is going on in our lives, but God does! "I am scared for how my life is going to turn out", one has said. "I hear what God is saying and His plans for me but…" Trust and believe God! Did he not say in that last passage quoted His plans are to give you a hope and a future, to prosper you, plans not to harm you, plans for peace, and not for evil? No "buts", no fear, for God knows all about it and He knows what is best for you. I am emphasizing that fact on purpose. It needs to be established deep in our spirits. How is that peace and reliance on Our Father in heaven obtained?
Re-read Jeremiah 29:12 above. Call upon Him, come and pray to Him and He will hear you. This is a dialogue between you and God. So much comes back to relationship with Him, does it not? And for many who do not have that relationship through Christ Jesus, there is a confusion as to why their lives are askew. Father knows best! Note the "open book", again:
Psalm 139 ( Msg )
A David Psalm
1-6 God, investigate my life; get all the facts firsthand.
I'm an open book to you;
even from a distance, you know what I'm thinking.
You know when I leave and when I get back;
I'm never out of your sight.
You know everything I'm going to say
before I start the first sentence.
I look behind me and you're there,
then up ahead and you're there, too—
your reassuring presence, coming and going.
This is too much, too wonderful—
I can't take it all in!
7-12 Is there anyplace I can go to avoid your Spirit?
to be out of your sight?
If I climb to the sky, you're there!
If I go underground, you're there!
If I flew on morning's wings
to the far western horizon,
You'd find me in a minute—
you're already there waiting!
Then I said to myself, "Oh, he even sees me in the dark!
At night I'm immersed in the light!"
It's a fact: darkness isn't dark to you;
night and day, darkness and light, they're all the same to you.
A Christ-centered life in which He has "fit"you as he created and formed you to be, is a blessing! Are there still challenges to be overcome? Yes! But you just read He is with you through it all. He promises to never leave you nor forsake you.
God bless You!
Prophetess Vickie Lee
| | |
| --- | --- |
| Posted on May 8, 2020 at 11:45 PM | |
                See God!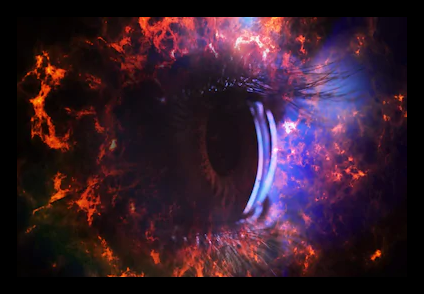 Spiritual blessing and favor be to you all and Heart peace from God our Father and the Lord Jesus Christ!
Abba Father has impressed upon me to speak a word of encouragement to you today! I was in a professional growth meeting this week in which the speaker said, "What you look for is what you see, what you pay attention to is what you get." "How true that is in things of the spirit, too", I thought. Abba wants you to be reminded to keep your eyes on Him! Job told God in Chapter 42:5," I had heard of you only by the hearing of the ear, but now my spiritual eye sees you." There has been a lot going on in the Body of Christ over the last few days. "Keep your focus and eyes on ME!" says God. He is the only Perfect One. Look for God daily and you will see and find Him. Do not take your eyes off God, and you will not be shaken, you will not lose your footing, you will not be tossed to and fro. This just speaks to the importance of your own personal relationship with the Lord! Yes, we follow our leaders as they follow Christ. But, it is because you know his voice from your own relationship with Christ Jesus that you will have a witness in your spirit concerning those set before you. And concerning what they minister to you. Pay attention to God! Give time to the study of his Word! You will get the guidance, direction, and leading you need to stay on the straight and narrow. We are all to live in the Spirit and be led by the Spirit. You may have to ask yourself some hard questions. Have I been overly reliant on "revelations" from others, (and that includes ME!), rather than hearing from God for myself? Have I been paying enough attention to Him to see and discern what he has been doing in my life, to follow his lead? Has godly vision compelled me to be obedient? God calls forth loyalty and obedient service. See God and obey! This word has transitioned from encouragement to exhortation. Lift up your heads, be sober and vigilant, and let us continue to pray one for another! We are clearly in an hour when much availing prayer is mandatory. It is my prayer, that like Job, your spiritual eyes, '"see God!" I pray for you as Paul prayed for the church at Ephesus," That the God of our Lord Jesus Christ, the Father of glory, may give unto you the spirit of wisdom and revelation in the knowledge of him: The eyes of your understanding being enlightened; that you may know what is the hope of his calling, and what the riches of the glory of his inheritance in the saints. ( Eph. 1:17-18) Saints, see God!
Perspective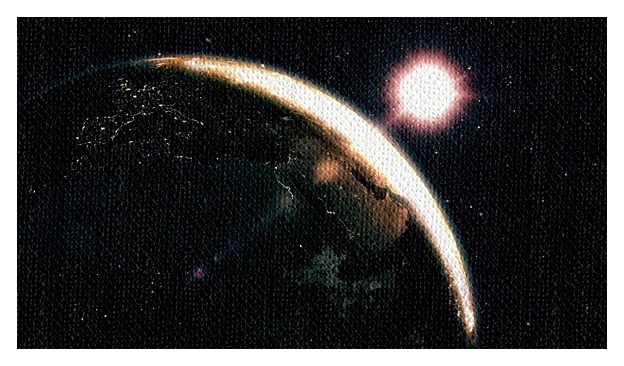 Perspective, too, is so important, is it not? Recently, I glimpsed the mirror reflection of a very familiar room. I did a double take and just....looked at the reflected room. "That's very pretty", I thought. I had gotten used to the room and didn't always "see" it. I thought out loud, " Sometimes you have to see things from a different perspective in order to see it's beauty". Sometimes, beloved, we must look at things from a different angle, from another viewpoint. The perspective and viewpoint we are to have is God's. We have to ask, "How does God view this?" How is that done? By lining up situations, circumstances, events, and concerns WITH THE WORD OF God. In that reflection I saw, things that were on the left in the natural, were flipped and on the right in the reflection. It is the same many times in the spirit. "Right" is symbolic of power, right standing, authority, etc. There is a positive connotation. We give the right hand of fellowship, Christ is interceding for us at the right hand of God [Romans 8:34], and on that great day, we shall see Him " sitting on the right hand of Power, ( the Almighty)and coming in the clouds of heaven. [Mark 14:62] What am I saying? The People of God are to look at things with the right point of view! For even when we look at difficult things with a Godly eye, we can see the " beauty " in it. How many times have you come out of a tough season understanding your faith had been built up, Godly character had been developed, and a testimony had come out of it? Beauty! The thing is, what was your perspective as you walked that thing out? The integrity, power, grace, peace ,and authority in which you traverse a mountain situation, is so very dependent on your right perspective. Luke 11:34 says," Your eye is the lamp of your body . When your eyes are good, your whole body is full of light." I believe that is individually and corporately. Walk in the light of the Word of God, shining out His Light on all that is within your view. That would be one having a right perspective. Amen.
Shalomn,
Prophetess Vickie Lee
| | |
| --- | --- |
| Posted on January 17, 2018 at 3:30 PM | |
The Antonymn
Praise the Lord, Beloved of God!

A few weeks ago the Lord dropped in my spirit that there is to be" no more lack" in my life in any area. I happily received that word, and I purposed not to look at things in the natural. The house of the righteous shall stand! How he brings that word to pass is up to Him. Now we know when one receives a word like that : abundance, more than enough, and there is a witness in one's spirit, here comes the enemy with an antonymn to the word one has received. He is going to say the exact opposite of what God has said. Why? Because he is a liar and the father of lies. God says you are healed, the enemy lies, and brings doubt. Father says move forward, the enemy throws up obstacles. Abba says the door is open, that old fabulist sets a trap door. " Did God really say...?", he asks. He is a liar, but God is not a man that He should lie! That is the one thing He cannot do.
Titus 1:2
In hope of eternal life, which God, that cannot lie, promised before the world began;
He never lies! And so, as the enemy is want to do, he has attacked me in my finances. When it rains it pours! But God is so faithful. But God! He is a safety net under us. There are things I need to take care of in my household. The enemy comes with the antonymn for my tithe: "Just put it off and you can give it NEXT month." Oh, no you do NOT! I am not going to tie God's hands where He cannot move on my behalf! Please believe I happily tithed sunday without a second thought. Those funds are NOT mine. In God's economy, the tithe belongs to Him. It is my reasonable service and a part of my helping to build the kingdom. You, too!
Nehemiah 10:39 (English Standard Version)
For the people of Israel and the sons of Levi shall bring the contribution of grain, wine, and oil to the chambers, where the vessels of the sanctuary are, as well as the priests who minister, and the gatekeepers and the singers.
"We will not neglect the house of our God."
I am still required to obey and bring my "tithes and offerings into the storehose" (Malachi 3:10). When we take care of Abba's business and obey in faith, He takes care of OUR business! The righteous do not go begging for bread, or anything else. Declare the Word! And believe it. We are not deceived by the enemy's devices. I know what God dropped in my spirit and I believe God! Here is a thing I have learned: The enemy is going to operate in just the opposite of what God says, and what He wants to do for, and through Us. We must be wise. So because of the attack on my finances, I am even more assured and certain I heard God. No more lack! Glory to God!! This attack is an antonymn, polar opposite of what God has purposed for me. The enemy is a liar trying to steal my blessing and the place in which God would have me to walk. I am excited! I have food,clothing, and shelter and if I have one penny, I have money! I told God this morning I do not have a "Plan B". He is my "Plan A", as in Alpha and Omega! I am totally dependant on HIM. I do not have any strategies to work things out. "I do not borrow, I lend." I reminded Him it is in his Word. I must approach this with a Kingdom mindset, perspective, and tenacity. WE must walk in that God-given authority! I do not want to worry, I do not want to feel angst. Just...No! I will keep my eyes on God! The focus here is not on me. I am just giving a current testimony and I hope it encourages someone in whatever your temporary circumstances may be. Do not buy into the into the enemy's lies. Know that, actually, it is completely opposite of what you are facing. See the antonymn of the situation. I know funds are on the way! It has nothing to do with my bank account. I have been in this place before, and God has never let me down. NEVER. Never, ever! I am smiling as I type because "no lack" is surely a reality, hence, this attack. I will not speak against what Abba said to me in prayer. "No lack in ANY area." Any area! Are you kidding me? Yes Lord, I am warring over THAT word! What has Abba Father told you? Is an antonymn in effect? It is just the opposite of what you are experiencing in the natural. You must be somebody in the kingdom! That word is right around the corner about to be fulfilled! Be encouraged. I celebrate you, Beloved! I choose to celebrate right in the face of the "antonymn" situation. Let's celebrate together. Discern the reality of that word coming to pass. You know what God said! Keep speaking it into the atmosphere. And may God shut the mouth of the enemy! Stay kingdom-minded, dear ones. Amen.
| | |
| --- | --- |
| Posted on January 17, 2018 at 2:45 PM | |
Empowered
1 Corinthians 4:20
For the kingdom of God is not in word, but in power
Spiritual blessing, favor and peace be yours from God our Father and from the Lord Jesus Christ,
This is my first post of the new year! I received a text message from a dear friend on the 1st that closed, "Be empowered to prosper!" "Amen", I responded. "Even as my soul prospers." Our souls prosper because they are empowered by the Holy Spirit. We are Spirit-filled Christians, baptized in the Holy Spirit. Any power you and I have as Kingdom people, comes from Him!
Acts 1:8
But you will receive power when the Holy Spirit has come upon you, andyou will be my witnesses in Jerusalem and in all Judea and Samaria, and to the end of the earth."
2 Timothy 1:7
For the Spirit God gave us does not make us timid, but gives us power, love and self-discipline.
I am not speaking of what the world considers "power". I recently read an interesting anecdote about the famous mystery writer, Agatha Christie. It seems she received ideas for her mysteries from different people she met in various walks of life. One doctor she met used to carry around a piece of deadly poison from the South American rain forest. When asked why by Agatha Christie he said," I like the feeling of power it gives me." He had a "sense" of power, a physical sensation , a "feeling", really, of power. The stimulus, the poison, was subjective and he had a mental awareness of power. The so called power he thought he had was in the flesh. The Bible tells us to put no confidence in the flesh, but have confidence before God! ( Phil 3:3: I John 3:21). That doctor's fleshly confidence was because of the potential to cause death. OUR confidence is spiritual and is an actuality that means life! This is the confidence we have, we can approach God, ask of Him, be in relationship with Him. Hebrews 10:35 admonishes us:
"Do not, therefore, fling away your fearless confidence, for it carries a great and glorious compensation of reward." Jesus said the kingdom of God is within us and it is not in word, but in power! ( Luke 17:21; I Cor 4:20). That is power with God and that is a great reward. The down payment of the life of God within, from which we are to live and minister to others. The power we have is life in and through Christ Jesus. I like the power God has given!
2 Peter 1:3
Divine power has granted to us all things that pertain to life and godliness, through the knowledge of him who called us to his own glory and excellence,
Power that pertains and speaks not to death, but life is what I am talking about. We are empowered, we must only have faith to know and obtain from the Kingdom within, in the Name of Jesus. It not a pocket-sized pseudo-power like the doctor spoke of!
1 Corinthians 4:19-20
But I will come to you [and] shortly, if the Lord is willing, and then I will perceive and understand not what the talk of these puffed up and arrogant spirits amount to, but their force (the moral power and excellence of soul they really possess).
For the kingdom of God consists of and is based on not talk but power (moral power and excellence of soul).
With excellence of soul, a clear conscious toward God, and the boldness and confidence to approach Him and ask what we will, expecting to receive;the Power of God is manifested and demonstrated. My God, that is so very needed today! People need to experience the genuine power and Presence of God! The Power of God unto salvation, the gospel. Let us be aware of the power we carry by the Spirit of God, and be led by His Spirit to release that power to souls that are in need of the life of God. Glory to God! Operate out of the Kingdom of God within you!
Amen, be empowered.
| | |
| --- | --- |
| Posted on January 16, 2018 at 10:50 AM | |
Beloved,
It has been a glorious day, a glorious weekend. Productive and meaningful. That is a good thing! I purpose to stay in the moment. Tomorrow will take care of itself. I can still say God's mercies are new every morning expecting an even BETTER day tomorrow! That passage of scripture is not just for confessing after having a challenging day. Let's prophesy to our future! Goodness and mercy are following us! ( Psalm 23) His angels are literally encamped 'round about us.(Psalm 51) God CARES for us. While this weekend has been great, we are going from glory to glory! Tomorrow....this whole WEEK will be of a Kingdom Kind. Make that your prophetic confession. Sometimes it is a CHOICE how we feel and walk out our day. It is just as easy to choose to be joyous as it is to be in the dumps! The joy of the Lord is a fruit of the spirit and your strength. Share your praise reports no matter WHEN you read this post. It is no accident you are reading it NOW and there is no distance in the Spirit.
Blessings!
| | |
| --- | --- |
| Posted on January 16, 2018 at 10:15 AM | |
I am checking the "Insights Blog "frequently. No one has responded as of yet, ( except little ol' me;0). But I am okay with that. Everything here is so new. Still I must handle this website as though there IS a comment or two,( or more!) to which I must respond. Our whole Christian walk, especially those called to ministry is a process. One must start somewhere, correct? There must be a beginning to things. I just must know I am being led of God. And I beleive I am. I am enjoying what Abba is doing. This is fun! I will look at this as practice. And I will not despise "small beginnings".
| | |
| --- | --- |
| Posted on January 16, 2018 at 10:15 AM | |
I ran across two interesting little sayings. One is more like a little poem:
"The main thing, is to keep the main thing, the MAIN thing."
******************************
If We Meet
If we meet and you forget me,
you have lost nothing.
If you meet Jesus Christ and you forget Him,
you have lost everything.
To my way of thinking, beloved, Jesus is "the main thing." Keep Him first in your lives.
| | |
| --- | --- |
| Posted on January 16, 2018 at 10:15 AM | |
Praise Him! And welcome to the first blog entry for Arnion Ministries. The title is apt, because this blog and website are both new, and I pray that I am following Father's will and doing His "good pleasure". I am in a situation where I am learning as I go, so please bear with me as navigate, one friend called "uncharted waters". I do believe this is a branch of ministry. It is my hope that we can share, reflect, ponder, encourage and learn from one another in a Godly atmosphere on this blog. This is a very exciting time! Yes, Christianity and ministry can be exciting. Now. Please share, if you will, about a time when you stepped out on the waters, following God into new arenas, but sure you where he was working in you both to will and do HIS good pleasure. Or maybe you are mid-stream, as i am with this website. Share with us.
/